Meet Our Graduates
I have had the pleasure of spending many hours with each of these gifted and powerful souls. I love and admire each one of them and it was my honor mentoring them through their training certification. The new world is not about competition…it is about lifting one another up in a way that celebrates the uniqueness, as well as the oneness, we all are. Because of this, we will always align with the people in our lives who will serve our highest well being. Trust in your asking…believe and be open to receive.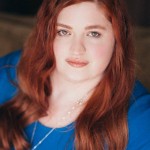 Erica Cosminsky, CFSP
Murfreesboro, Tennessee
Erica has extensively studied Chinese medicine, Chinese face-reading, Nine Star Ki, and energy healing for five years. She is a life-time student of Feng Shui and received her Red-Ribbon Feng Shui Practitioner's Certification in 2015.
---
Kate Fehr, CPO, CFSP
Los Angeles, California
Kate is a Clarity Consultant at Soul Inspired Wellness and the Product & Training Liaison at Clear & SIMPLE. She infuses her work with the feng shui knowledge and experience gained during her professional training.
soulinspiredwellness.com        clearsimple.com
---
Jennifer Suliafu, BA, CFSP
Lehi, Utah
Jenn is a Certified Feng Shui Practitioner with an emphasis in Law of Attraction — by assissting people in reconnecting with their Spirit and tapping into their power to manifest beautiful things into life. She is also a healthy food blogger of My Skinny Box.
---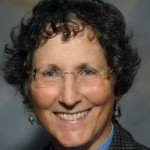 Sandy Smith, PhD, CFSP
Louisville, Kentucky
Sandy began her studies in Feng Shui in the 1990s and became a red ribbon certified professional in 2014. She uses the four pillar profile and compass school feng shui concepts as the basis for her consultations and is available via Skype for distance clients as well as face-to-face consultations for local clients.
---