Classes and workshops are a fun way to share and explore the multi-faceted experiences we all have. Whether you want to open up your living room for a small circle of close friends, host a larger workshop at your retreat, or host a speaker at your next business function, I can pull many ideas together and even customize an event for you.
Host a Free Talk for Your Friends and Clients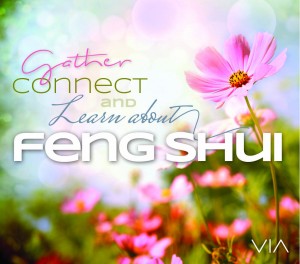 A Free 1-Hour Intro to Feng Shui
Brought to You!
I'm Tina Falk and I share a full range of Feng Shui services to bring more balance, peace and free flow of energy into your home and office space and into your life, in general.
When first introduced to the US from the East in the 80s, Feng Shui marketing was mis-leading. Today, people still think feng shui is simply about the color you paint your wall and where you position your bed. Its deep roots in tradition and ceremony, science and philosophy, and form and function, were generalized and simplified. So let's clear the air and touch on the fascinating aspects that can enlighten and inspire us to be more mindful in the choices we make. I have put together a thoughtful visual presentation along with handouts for each participant. I welcome questions and discussion so we can all learn from one another in a supportive and judgment-free environment.
If you are interested in hosting a Gather, Connect and Learn about Feng Shui class for your clients and friends, please call or email me so we can arrange the ideal time and setting.
Book Your 2017 Chinese New Year's Class Now!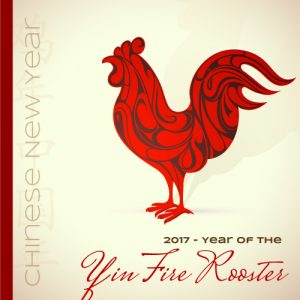 Using Chinese Astrology and Flying Stars Feng Shui, we will learn how the aspects of the Yin Fire Rooster will influence your health, relationships, creativity, wealth, love and life path.
We've already seen what this crazy Yang Fire Monkey has delivered. Will next year show more of the same only with more intensity, or will we finally have some order after all this chaos?
Here is an interview I did with John Jurkiewicz
– Just What is Feng Shui, Anyway? –